It's Fiesta Week time, when Oshawa's cultural clubs open their doors

Wanted: younger folks to keep clubs vibrant
The Pan Am torch has left Oshawa, but local cultural clubs are looking for young people to carry another torch, and not just for a few metres.
It's Fiesta Week time,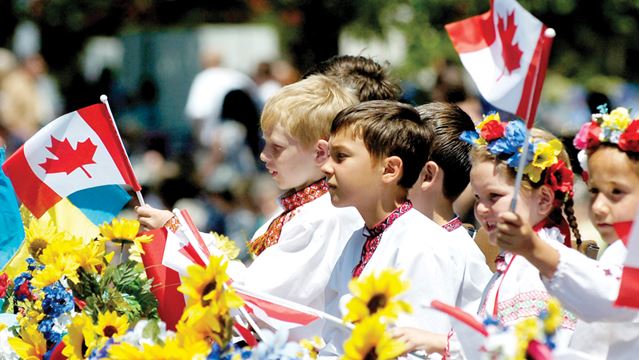 when local clubs open their doors and invite the public in for lunch and entertainment, a chance to sample what may be an unfamiliar culture. But visitors to local pavilions over the years will notice a constant: virtually everybody preparing food, serving food and in general doing all the heavy lifting are, shall we say, mature folks. And it's not just during Fiesta Week: the clubs generally rely upon trusted, older members to keep them running.
"I don't think it's just our club but a lot of the clubs have a problem getting the young people on board," says Lydia Francis, immediate past president at Club Carib and a member since 1971. They're busy with school, work and other things, they say, and feel they can't make a commitment.
Norma Chapman-Holder, Club Carib's vice president, says the old guard has to be willing to let the younger people take the reins to some extent, to let them arrange things their way, even if it isn't how it's always been done.
"You find this in every organization when you have the experienced folk," she says.
Club Carib formed for the same reason as all of the social clubs: to get people who share the same cultural background together, to keep the culture alive, to do good works in the community and the like. Formed in 1966, for many years Club Carib didn't have one home but many, starting with a large tent at Lakeview Park in the early '70s for its first time in Fiesta Week. The Caribbean Cultural Centre on Wentworth Street opened in 1993.
Francis says there are 100 club members at present and she's optimistic young people will step up, adding some already are.
Awareness is another issue in attracting young members and people in general.
"There's still a lot of people who are unaware there is a Caribbean club here," Francis says.
And, while it's hard to believe after 40 Fiesta weeks, some people don't even know there is such a thing, says Gabriele Albrecht, past president of the Oshawa Folk Arts Council, which presents the event. She says a lot of newcomers have never heard of it and agrees an injection of youthful enthusiasm is needed to keep things fresh.
"We need to bring the younger people on board as far as keeping the cultures alive; we're not getting the young people," she says.
"We need to get into the schools," says Joanne Pereira, an OFAC director. "I feel the schools will be a big part."
She says it's not that a wholesale turnover is required; more experienced club members will always be needed.
Perhaps it's the mixing of the two that's an issue, suggests Andrea Micieli, OFAC president.
"Younger people don't go together with the older people," he says.
The OFAC this year is reaching out to Uxbridge, Port Perry, Clarington and beyond to increase Fiesta Week's profile outside of Oshawa.
Fiesta Week has 16 pavilions this year but has had more than 40 in the past, when service clubs, for instance, had pavilions. The Filipino community may be back in Fiesta Week next year and Albrecht notes, "We are more than willing to have people come forward if they want to do a pavilion."
Fiesta Week begins with the Father's Day Grand Parade and Concert on June 16 with the parade starting at 12:30 p.m. in downtown Oshawa at King and Centre streets. The route is Centre Street south to Gibb Street, west to Park Road, north to King Street. The parade marshall is champion figure skater Elvis Stojko. The Fiesta Concert follows at 3 p.m. at the Memorial Park Bandshell, with various pavilions providing entertainment and food.
Fiesta Week Pavilions
African
Caribbean
French/Canadian
German
Greek
Hungarian
Italian
Polish - Krakow
Polish - Poznan
Portuguese - Northern Portugal
Portuguese - Oshawa
Romanian
Serbian
Ukranian - Dnipro/Odessa
Ukranian - Lviv
Western

Pavilion Miss' of 2015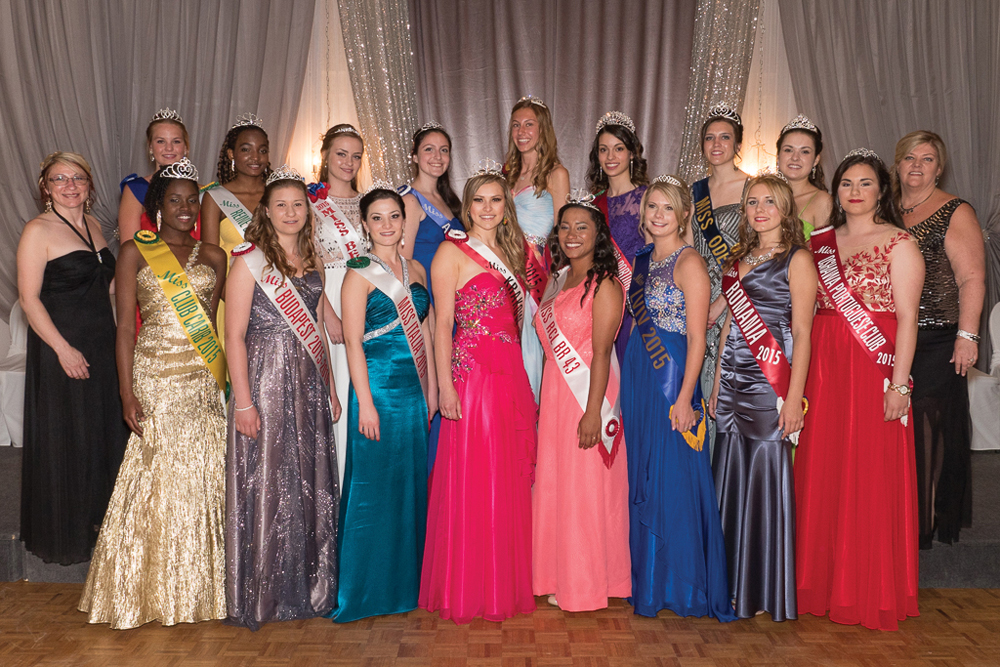 Source: http://www.durhamregion.com/news-story/5680169-it-s-fiesta-week-time-when-oshawa-s-cultural-clubs-open-their-doors/
June 18, 2015